From successful Amazon business to swift sale, understand the full SellerX acquisition process
By Washington Stodgell, Associate Legal Counsel & Barbara Radon, Head of Regulatory & Compliance
Learn aboutSellerX's acquisition process and get helpful tips for FBA business owners planning an exit. Today, we're taking the mystery out of the legalities of an exit – so you're in the best position to get what you want out of a sale.
We'll cover:
How to prepare for an exit, whatever stage you're at in your business

The step-by-step of SellerX's acquisition process

How to use the Virtual Data Room
Preparation
At every stage of your eCommerce business journey, organization is key. Keeping paperwork in order from day one makes selling your business much easier for all concerned. If you got off to a bad start, go back to the books and clear up any gaps a potential buyer would notice – and be more meticulous going forward. The more work you put into this now, the more streamlined the sales process will be. This is particularly important for large or complex businesses – a lack of preparation will really extend the timeline of the sales process here.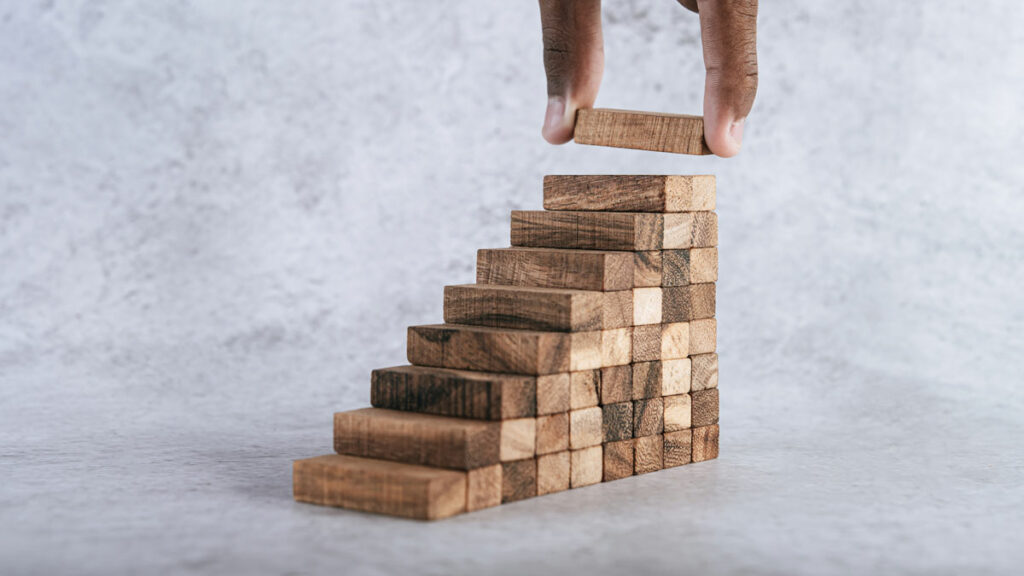 Grow Your Business
Remember that these are not contentious acquisitions – we don't take over businesses that are struggling financially or restructuring their operations entirely. Instead, we're looking to make sound investments in businesses we truly believe, and that we can grow and help succeed further.
The good news is, we don't mess around. If we've started the sales process, it means we think we're a good match.
Transparency and honesty are among our core values at SellerX. We believe in building trust through openness and transparent communication throughout the process. We encourage sellers to keep the same mindset, as we are likely to keep a working relationship with you for many months – and you'll benefit from that financially!
Vendor Due Diligence
Trust is a crucial element through both pre-acquisition and post-acquisition, and it's important to start thinking about that early – well before you start approaching buyers. One of the best ways to get prepared is through vendor due diligence (vendor DD), a type of health check a seller performs on their own business.
Vendor DD may uncover issues – red or orange flags – which a buyer would likely also uncover during their buyer DD. That's the real benefit of vendor DD. You find these issues and then have the opportunity to solve them, particularly beneficial for those problems that need a longer-term solution.
By performing vendor DD, you've pre-streamlined the buying process, allowing you to put your best foot forward credibly when you do get round to approaching buyers. You can even use the issues you've resolved as examples of how you've grown and made your business more resilient as it's matured.
Intellectual Property
In the eCommerce market, Intellectual Property Rights (IP or IPRs) are valuable. At SellerX, we specifically look for businesses with strong IP portfolios.
You can add value to your business by registering trademarks – like protected business names and logos – across all your geographical markets. Additional IPRs, such as designs or patents, are assets that can add even more value.
Seek competent, expert advice about which rights you can protect, and in which countries and markets. The more you're able to register successfully in your markets, the stronger your brand will be. Registering those IPRs before seeking to sell will ensure that you are able to provide a clean portfolio with no ongoing opposition or disputes related to IP registration – that's also something that should be covered in vendor DD.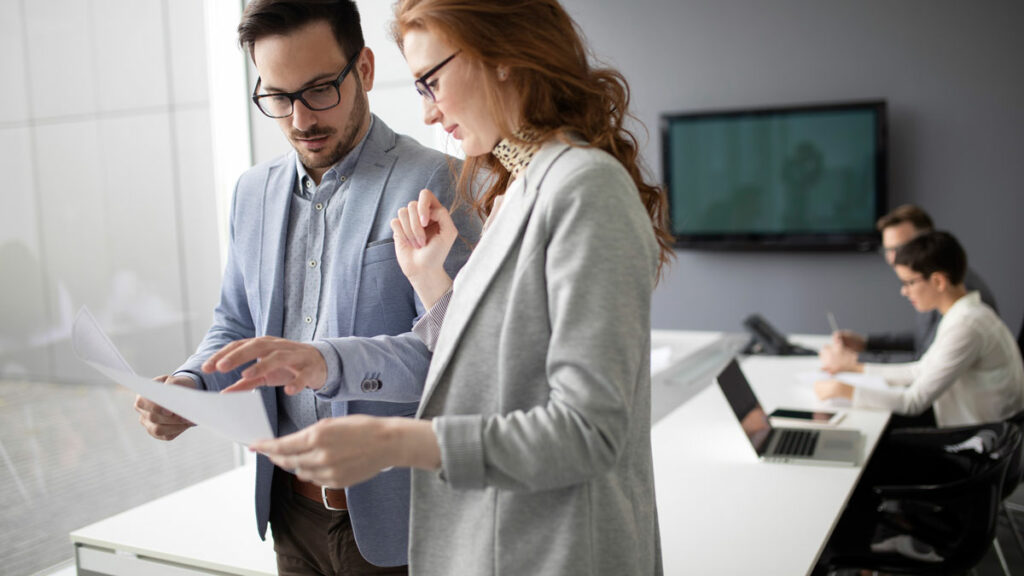 Legalities
Build a team of trusted advisors, making careful decisions on budget and roles. Some key external consultants you should consider are accountants, tax advisors, business advisors, and attorneys/lawyers.
The latter are particularly important. Whether you're considering selling your business or not, it's vital to ensure you're following Amazon's rules. Amazon doesn't exist in a legal bubble, and its rules aren't arbitrary. Instead, Amazon's internal rules are a result of the external rules the company is legally obligated to follow. Amazon's rules sit inside a wider legal framework across many jurisdictions – this framework is comprehensive and often complex. Therefore, if you practice selling behaviors that ignore or even deliberately go against Amazon's rules, it is likely that you are not adhering to external laws as well, and ignorance of the law is not an excuse.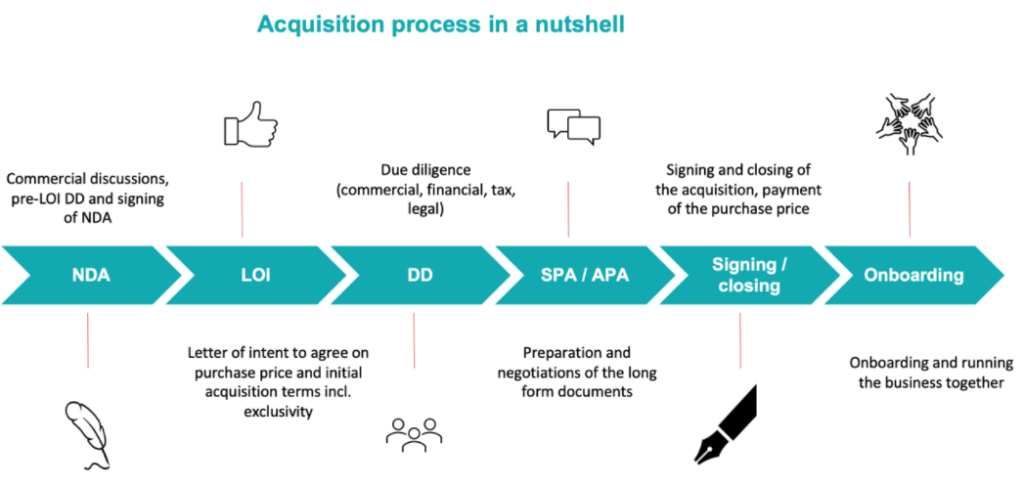 The Acquisition Process
The acquisition process depends on the aggregator you choose.
At SellerX, it usually takes around 45-60 days to go from first signing an NDA to closing a deal. The final timescale will depend on the complexity of the deal. Factors that affect this include:
The size of the business
Number of employees
Historical practices
Level of seller's preparation
The more complex or complicated the business, the more challenging it will be to fully understand and onboard. As a result, complex acquisitions can sometimes take more than 60 days.
STEP ONE:
NON-DISCLOSURE AGREEMENT​
It all starts with initial commercial discussions, which come about when we contact a seller, or a seller contacts us. You can share general information that's not commercially sensitive, like your yearly revenue, before signing a non-disclosure agreement (NDA). This kind of information won't materially prejudice your business' position in the market if it is shared in a generic format, but it may be useful to determine if it is the size or type of businesses we would normally invest in. However, there are no hard and fast rules here. Until a business has been completely screened, we may still be open to purchasing it.
Before you sign an NDA, the exact information you provide will depend on your level of trust with the buyer. However, once an NDA has been signed for contractual security, any business information you share with a seller to perform an evaluation is protected, subject to strict limits and the usual legal remedies.
STEP TWO:
Letter of Intent
After you've signed the NDA and we've closed out initial discussions, we present you with a letter of intent (LOI). This is (for the most part) a non-binding instrument that states that we are interested in acquiring your business but need to take a deeper look.
An LOI stipulates exclusivity, summarises the overview of the process in greater detail, and outlines intiial figures based on the estimates. This LOI will stipulate the likely payment structure of the deal, with the percentage that will be paid upfront as the initial payment and the deferred payments (i.e., stability payments at agreed intervals and subject to performance and/or earn-out payments subject to continuing growth).
These figures and payment structure are not finalised until the Definitive Purchase Agreement has been negotiation and signed. In contrast to the LOI, this Definitive Purchase Agreement will be binding for all parties.
STEP THREE:
DUE DILIGENCE
The next phase is due diligence (DD). The purpose of DD is to broadly confirm ownership and liabilities. First, we do the necessary background work to clarify the ownership of the company and know that we are paying the right person/people, the business can be sold, and we are buying it legally.
Then, we investigate existing and continuing liabilities. We need a full picture of what we will inherit and acquire if we purchase the company. These include:
Outstanding loans
Additional regulatory and legal permissions
Warehouse leases
Contractual provisions for staff, including pension
STEP FOUR:
DECIDING ON DEAL STRUCTURE
There are two ways we can structure a deal:
Share Purchase Agreement (SPA): This is when the entire company is sold to SellerX.
Asset Purchase Agreement (APA): This is where we acquire some or all of the assets of the company – like stocks, domains, and trademarks – but not the company itself.
When we negotiate the LOI, it's fairly common for us to land on a likely deal structure. However, there are many complex factors to consider when determining the ideal deal structure, which is why the structure provided in the LOI is subject to chage. Therefore, the proposed deal structure in the LOI may change for the Definitive Purchase Agreement.
In the case of an SPA, there are two potential accountancy models, known as a "locked box mechanism" and "completion accounts mechanism". Both models have their advantages and disadvantages, but a locked box mechanism is the most common as it provides certainty to all parties. This is when there is a fixed price deal based on a review of the accounts up to a certain date. As such, it provides all parties with greater certainty of what the exact valuation of the business will be. So, when the definitive purchase agreement is signed, there is no need to revisit the valuation. All potential deferred payments will also be based upon this agreed valuation figure. When choosing this accountancy model, all parties should agree on a locked box date as part of the LOI – usually 30 to 45 days in advance – so that the valuation can be performed before that agreed date.
STEP FIVE:
NEGOTIATION OF DEFINITIVE PURCHASE AGREEMENT & ANCILLARY DOCUMENTATION
The final stage of the acquisition is the negotiation of the definitive (binding) purchase agreement and ancillary documentation. Usually, SellerX will provide the base documents. In the case of the Definitive Purchase Agreement, this will be in the form of a well-rounded sale document that gives effect to the unique elements of the eCommerce acquisition transaction, what was negotiated at the LOI stage, the results of the buyer DD, changes to the LOI that the parties have since agreed, the final deal, and payment structure valuations. These documents pass between the parties in draft form initially.
Our legal team and your lawyers will redraft the documents, giving appropriate advice and taking instructions from their respective clients, then passing the drafts between each other to make amendments and seek agreement with the opposite party.
When the documents are finalised and signed, they will be binding to all parties. Therefore, this process of meticulous editing and correction to incorporate all new negotiation points, particularly in light of any new DD findings, is comprehensive and time-consuming. Amendments and negotiations can continue to be incorporated into documents right up until their final form is agreed upon and signed. Sometimes, lawyers only have a short time to incorporate changes when there are new DD findings and the intended closing date is approaching quickly. We also need to make decisions in alignment with the direction of our SellerX's investments committee. In an ideal world, there are no last minute findings of huge significance, which could lead to the conclusion that the deal structure should change completely from an APA to an SPA, for example – but in practice, this is impossible to rule out.
After SellerX officially acquires a business, we begin onboarding. This is the handover phase where the new purchase is integrated into our structure. The complexity and requirements of the integration/transitional phase depends largely on the size, scope, and organization of operations of the acquired brand. Typically, transitions last three months at least. During this time, the seller provides transitional services.
In some cases, onboarding may take longer. For example, if a business is valued at €30/40M+ with 150+ staff/contractors, bespoke IT systems, and 1000s+ SKUs, the scope of transitional services is larger. Therefore, it will likely take longer than three months to incorporate it. These issues will have already been considered at length during the DD process on a case-by-case basis, so an effective transitional services plan will already have been negotiated in advance.
The deferred payment will be paid subject to the acquired business continuing to achieve milestones post-acquisition. Therefore, the seller is de facto compensated for the transitional services they provide. Trust and cooperation will ensure we work together from the start and can continue to work together post-acquisition to secure the acquired business' future growth and success.
We appreciate the knowledge, skill, and care of our sellers. Therefore, we're keen to continue to engage them in a consulting capacity during the transitional period. The terms of this relationship vary from case to case. This individualised approach is what sets SellerX apart from other aggregators – we look to the future together with sellers.
Virtual Data Room
During the acquisition process, we create a virtual data room (VDR), a private encrypted online platform that's like a virtual filing cabinet. On this platform, you'll be asked questions and prompted to upload specific documents.
These are all essential, as they ensure everything we've discussed up to that point is evidenced in writing. To ensure confidentiality and security, we only grant access to you, your advisors, and those specific people in our business who have a legitimate reason to review the uploaded documents at this stage. Therefore, we are always fully compliant with our non-disclosure obligations to you.
Take your time to answer these questions – it's all about transparency and effective communication. You can provide information in whatever format makes the most sense to your business.
If you don't have and can't obtain a specific document, provide a detailed explanation as to why you the question doesn't apply to you, or upload as much secondary documentation as possible. This could even be in the form of email sreenshots! It's important to show you've considered the question, rather than missed or ignored it.
As a general rule, it's a good idea to have your documents in English or dual language. Due to the nature of cross-border global acquisitions, most buyer acquisition teams will have a variety of language capabilities. However, providing documentation in a language other than English will likely slow the process down, since English is usually the common default language for communication between buyers and sellers. At SellerX, we're flexible, so we can discuss detailed requirements at the start of the sales process. However, complications like this tend to add time and expense.
Our Deals Are Swift
This article is designed to shed light on what might otherwise seem an obscure, complex, or length process, so you're better informed about how selling to SellerX works.
At SellerX, we make the sales process as swift and simple as possible, from signing the NDA through to onboarding.